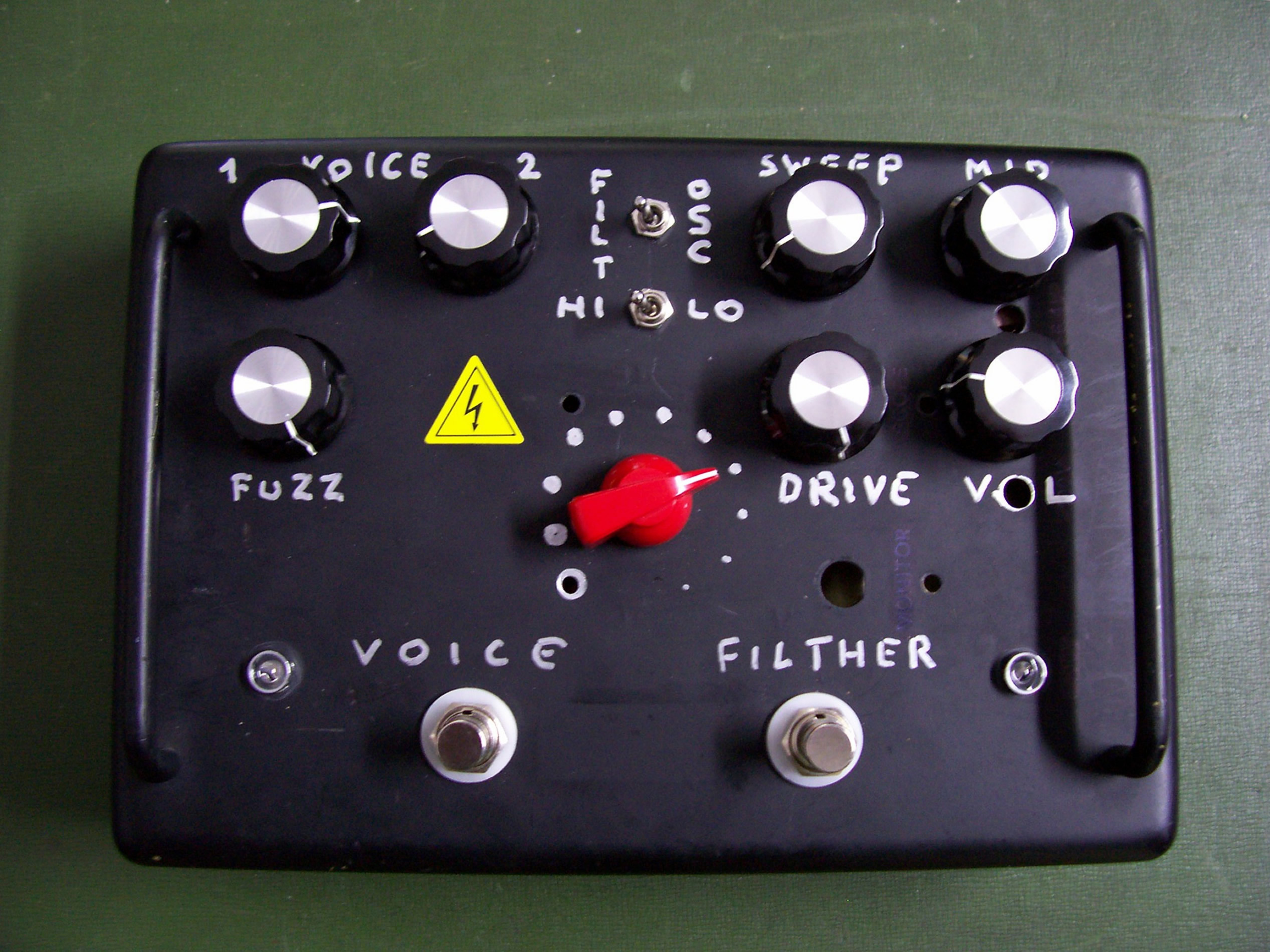 Human voice-tuned analog filter

Voice section: vintage EH talking pedal circuit replica with enhanced frequency control and distortion
Filther section: high resonance band-pass filter with oscillation capability. 11 positions range switch, hi/lo peak and osc. switches.
Drive, mids, frequency sweep and master volume controls.
All replicas are made from vintage pedals circuit direct transcription, personal sound test and comparison with T-Pedals collection. NO web schematics and deaf tests!!!